DIY Air Fresheners.
A nice smelling home is a pleasure to be in! You don't need to buy expensive (and often overpowering) spray air fresheners or scented plug-ins to have your home smell nice. There are ways to fill your home with good smells naturally, and I've collected some ideas for you! Here are 15 Natural Ways To Make Your Home Smell Amazing!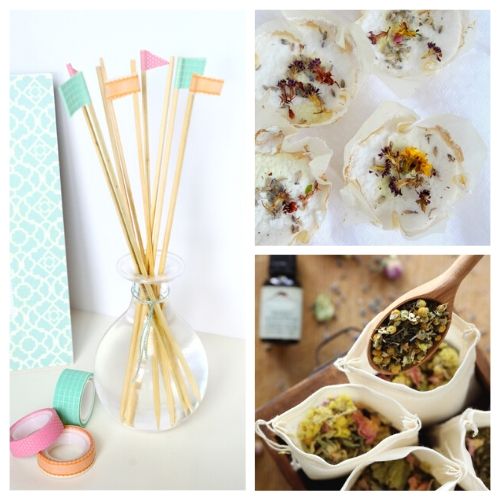 Disclosure: This post may contain affiliate links to Amazon and/or Etsy, which means that I may earn a small commission from some of the links in this post. Please see our Disclosure Page for more information.
Many of these ideas use essential oils, which are very easy to find, especially on Amazon. I recommend always using therapeutic grade essential oils.
15 Natural Ways To Make Your Home Smell Amazing
I think it's pretty common for all of us to want to have homes that smell inviting and welcoming throughout the year. I know that it puts me in a good mood when the house is all clean, and everything smells good and refreshing. Don't you? Here are some reasons why using natural air fresheners is such a great idea.
You are in charge of what your home smells like. Have you ever purchased an aerosol spray air freshener, and when you spray it the first time, you realize how horrible it smells? When you make your own scents, you get to be in charge of the way it smells. Use ingredients that you enjoy, so you are bound to love it.
Making your own air fresheners is a great way to save money. Making your own air fresheners is a great way to be frugal and save money. We all know that's a huge benefit!
There aren't harsh chemicals in natural air fresheners. When you buy something commercially prepared, you have no idea what is in it. I can just about promise that just because it smells good, it doesn't mean that it's not full of unhealthy ingredients. Many of those chemicals are things you aren't going to want you or your family to breathe in.
A home or space that smells good is a great way to boost your mood. If you are having a rough day and use a natural air freshener, it's surprising how much it can lift your mood. Give it a try and see for yourself!
1. Reed Diffusers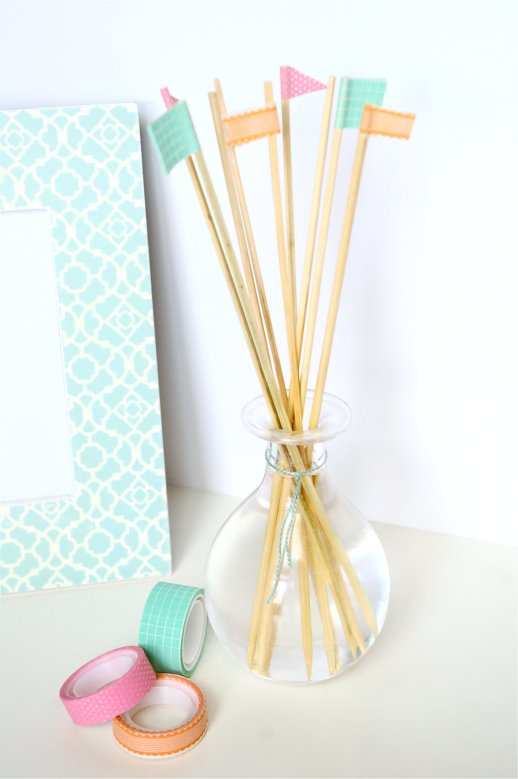 Save money by making your own reed diffusers from Sugar and Cloth. Wait till you see how easy these are to make!
2. Stovetop Room Scents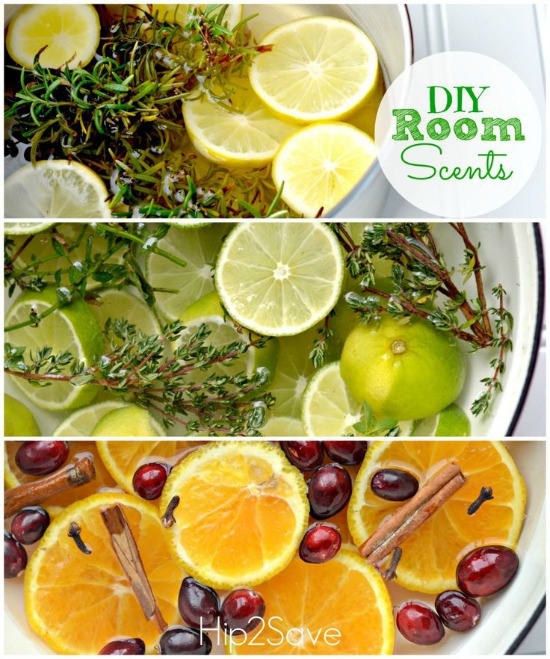 Hip2Save has 3 recipes for natural simmering air fresheners!
3. Aromatic Wax Firestarters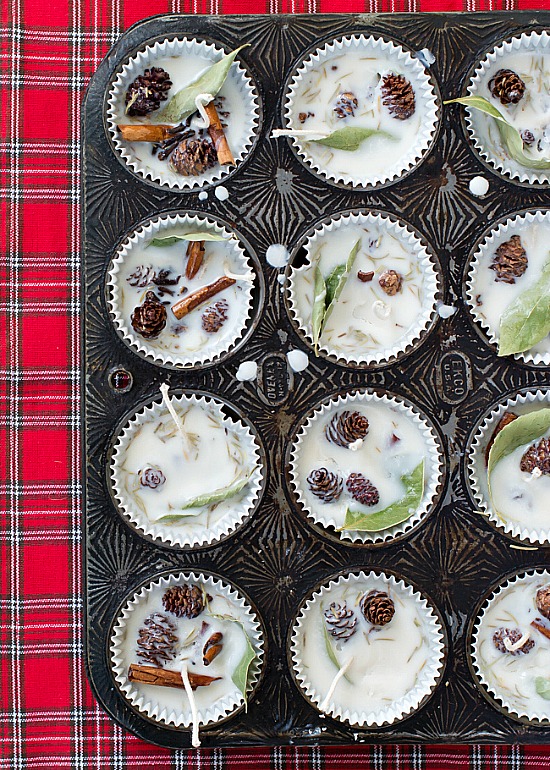 Fill your home with a lovely smell when you use your fireplace! I love this idea for Aromatic Wax Fire Starters from Hello Natural. Don't these look good enough to eat?
4. Lavender Baking Soda Air Freshener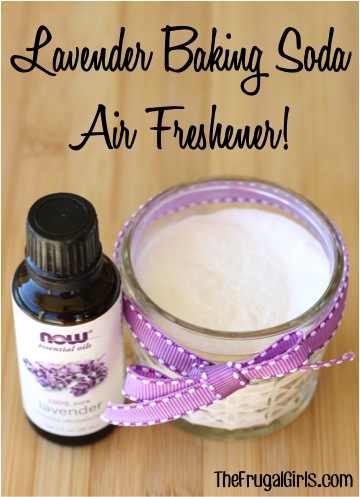 The Frugal Girls gives you everything you need to know about how to make your own lavender baking soda air freshener. It smells amazing!
5. Stove Top Potpourri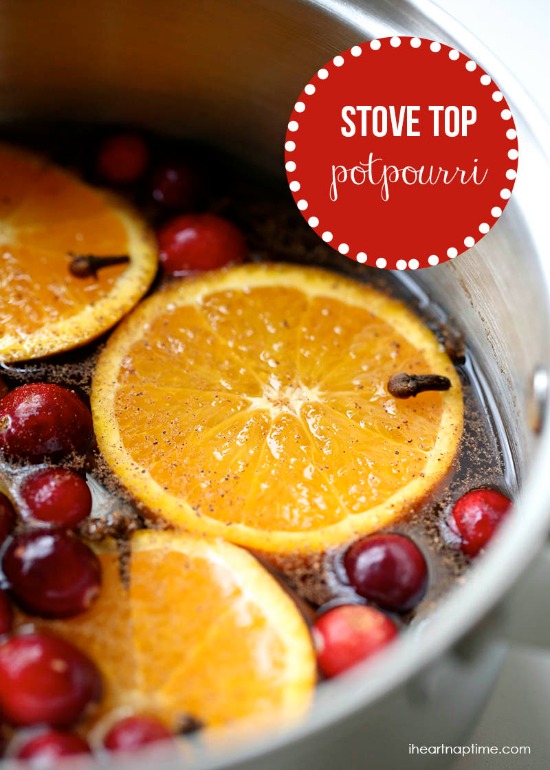 Bring natural scents into your home with a  simmering stovetop potpourri  from I Heart Naptime. It will make your home smell amazing!
6. French Vanilla Coffee Candles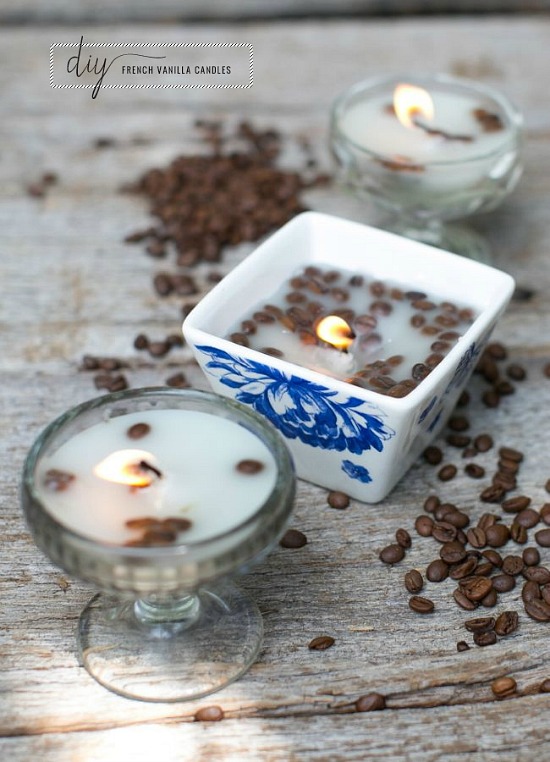 Doesn't the combination of vanilla and coffee sound yummy (at least if you like coffee)? These DIY French Vanilla Candles  from Hello Natural seem super easy to make.
7. DIY Room Spray

Make some room spray – this one is Sweet Orange, Cinnamon, and Silver Fir Room Spray from  Our Little Green Dot  – so perfect for this time of year! You can also get a label to download for your bottle.
8. Herbal Dream Pillow Sachets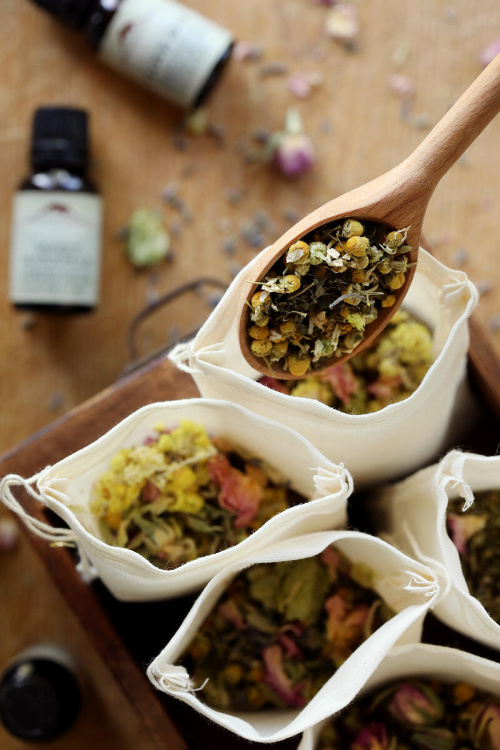 You can't help but have your bedroom smell amazing when you include these herbal dream pillows (AKA sachets). They will help you relax and sleep better too. Mountain Rose Herbs give you lots of helpful guidance to make your own.
9. Air Freshener Disks
Not only did Easy Peasy Creative make air freshener disks that smell phenomenal, but they are also absolutely stunning to look at. You are going to love this idea!
Not only are these ideas environmentally friendly, but they would also make lovely gifts!
10. Home Made Air Freshener Gel
This gel air freshener from Craftbits.com is incredibly simple and will match any room of your choice.  Simply grab a glass dish or vase and your room will soon be smelling delightful.
11. Essential Oil Air Freshener (Homemade and Natural)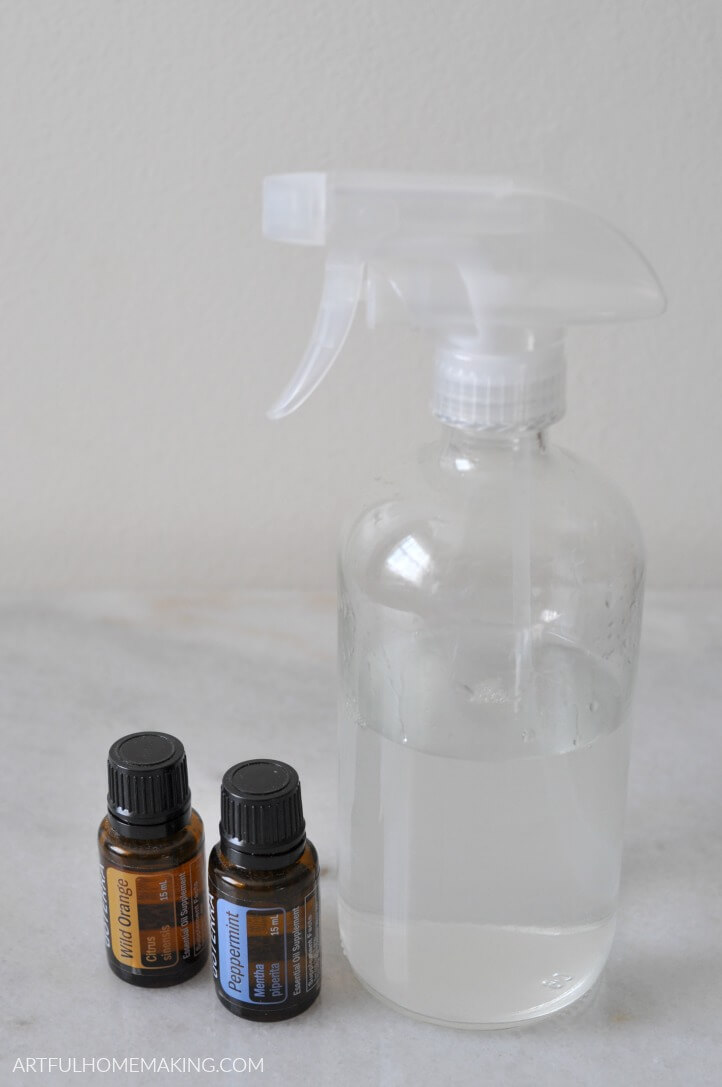 I love the smell of oranges around my house!  Artful Homemaking gives us this all-natural spray air freshener to revive any room for a quick pick-me-up.  There are also added recommendations for other scents  including lemon, lime, and lavender
12. Natural Ways to Scent Your Home (5 DIY Recipes)
Garbage disposals can be the cause of bad odor in our kitchens, however, with this natural air freshener from Mama Instincts it will not be a problem you have any longer.
13. Baking Soda And Essential Oil Carpet Deodorizer
Carpets and rugs need a little freshener from time to time.  Check out Confessions of an Overworked Mom's carpet air freshener shaker which is effective and easy and will fill your home with a renewed scent.  You could even attempt to add some spring oil scents to promote your upcoming spring cleaning.
14. DIY Garbage Can Freshener Tabs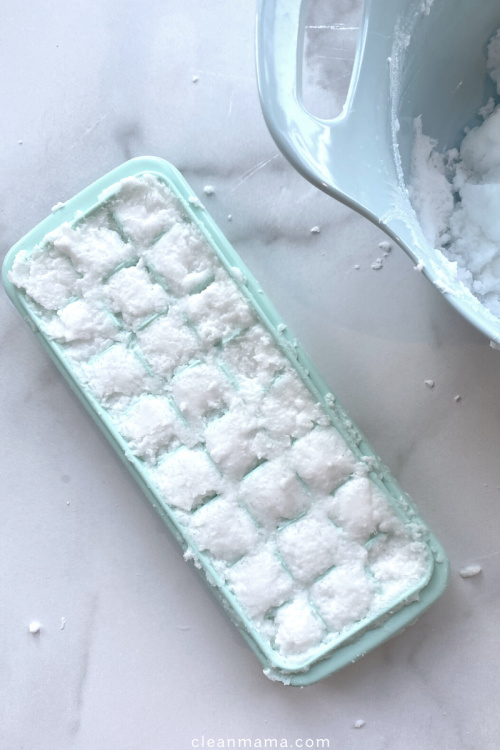 Clean Mama offers a way to tackle the pungent odors of the garbage can with powerful air freshening tablets.  Simply drop in a tablet and wait for the fragrant smell to overcome your trash.
15. Orange and white rose potpourri
Home.work suggests orange and white rose potpourri to bring a bouquet of sweet aromas to any room while displaying an elegant look.
What's your favorite way to get your home smelling amazing?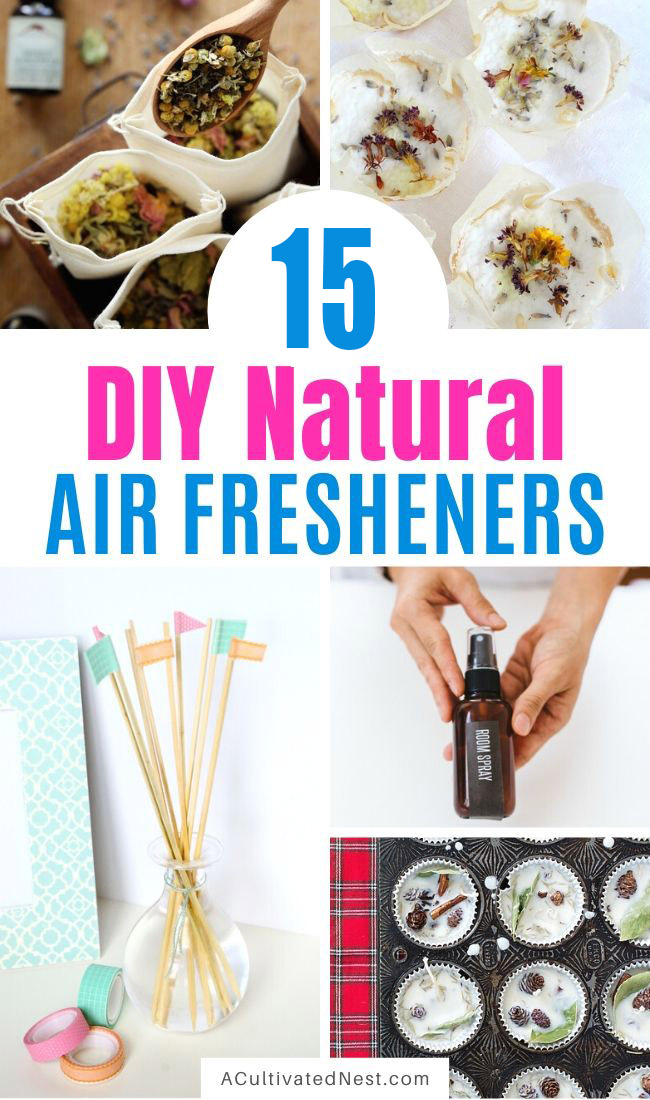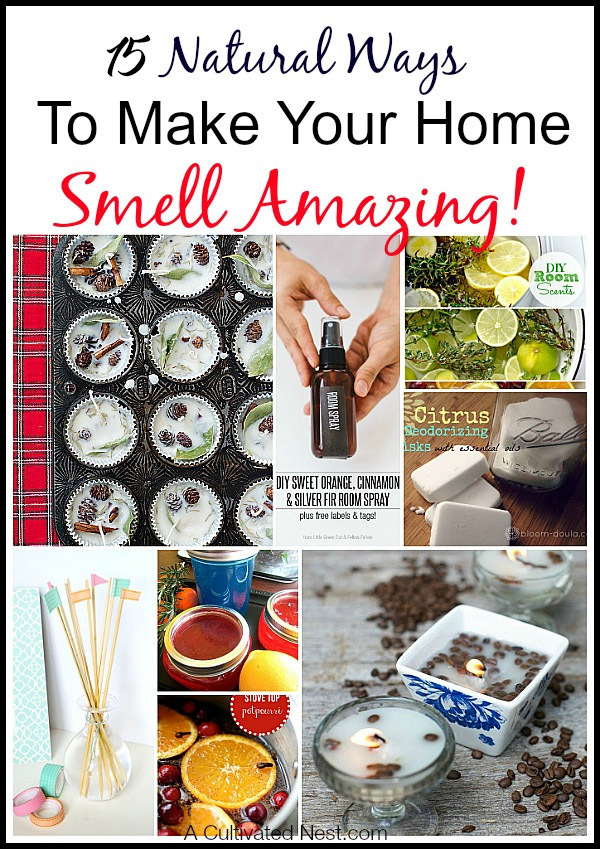 You May Also Be Interested In: Homemade Mojito Gel Air Fresheners